Are you in the market for gifts for fans of movies, TV, games or books? Our team of authors did the hard work and put together lists full of original, funny, practical and other types of gift ideas around fandom. The most popular include gifts for fans of Pokémon, Fortnite and Lord of the Rings. We hope you find something you like!
The first Pokémon video games and anime were released in the late 1990s and instantly became a worldwide phenomenon. Today, Pokémon has fans of all ages around the world! If you have someone in your life who loves Pokémon, you might be unsure what to get them, but we've got some great ideas! From Pikachu to Pigeoto, we've compiled a list of the best gifts for Pokémon fans!
Looking for that perfect gift for a Fortnite fan? I know it's hard finding gifts for people if you don't have the same interests. I learned long ago never to buy video games for people, especially if you don't know which versions they already have. And let's face it, it gets boring just giving Xbox live cards every holiday. But as long as you know they love Fortnite, we have taken care of the rest.
Best gifts for Lord of the Rings fans
Do you know someone who is obsessed with Lord of the Rings? What if you could send them on a trip to Hobbiton, or for a stay in a Hobbit hut? Maybe you are looking for some gifts a bit more down to earth to decorate their own hobbit hole? Maybe they want their kitchen to resemble the Prancing Pony or the Green Dragon. Help them live out their fantasies with these really amazing Lord of the Rings gifts that will make you the Sam to their Frodo.
Do you know someone that walks around using terms like jutsu, God tree, tailed beast, and fighting style? They are probably a Naruto fan. Although, they could be fans of similar anime series, such as Hunter x Hunter, My Hero Academia, or One Piece. Either way, any anime fan will want to use their most powerful jutsu to get these Naruto gifts.
It's been almost 15 years since Stephenie Meyer's best-selling novel Twilight hit the big screen, and soon became a pop culture phenomenon. But even though time has passed, the Twilight books and movies still have an army of devoted fans who love to revisit the series again and again. If you're looking for the perfect gift for the Twilight fan in your life, check out this list of our favorite options from around the web!
Best gifts for Super Mario fans
Fun fact: Did you know Mario's Last name is Mario (that's right, Mario Mario)? In 1985, everyone's favorite plumber leaped onto the screen and into superstardom. Help your favorite video game nerd celebrate their favorite hobby with this iconic character! Our list of the best gifts for Super Mario fans has everything they could want, from games to art to home decor and everything in between!
Don't think you're a loser just because you can't think of what to get a Beatles fan. I want to tell you about these amazing Beatles gifts that in the end will have them saying P.S. I love you. And you can have golden slumbers knowing you got them a great gift.
Best gifts for Wolrd of Warcraft players or fans
World of Warcraft is an incredibly popular online role playing game with a dedicated and diverse fanbase. If your loved one is a big fan of spending their time on epic online quests, you may be wondering what to get them for that next special event. Look no further, we've scoured the internet and found the best gifts for World of Warcraft fans that are sure to "WOW" them!
Do you know someone who is mad about Minions? Whether they are diehard fans from the original Despicable Me movie, or have more recently cultivated an affection for these prehistoric creatures, they will adore these Minion gifts. Don't be surprised if they are so excited that they break out in song.
Are you looking for a gift for a video game fan, but they all sound Greek to you? If they are among millennials, they may be into Overwatch. However, you don't have to be a fan to enjoy these Overwatch gifts. These presents are also great for gamers in general, as well as cooks, fans of Japanese culture, and those who just want to have fun.
There's no denying it: Andrzej Sapkowski's The Witcher book series is a phenomenon. The stories of Geralt of Rivia have inspired video games, graphic novels, tabletop role playing games and a hit television show. If you have a Witcher superfan in your life who enjoys the high fantasy epic, then you may be wondering what to get them for that next special occasion. Look no further! We've pulled together a variety of gifts a Witcher fan is sure to love!
Best gifts for Fallout players or fans
Maybe I live under a rock, but I hadn't heard of Fallout before researching this wish list. However, these gifts are so cool, I have become a fan without even playing the game! These novelty gifts for Fallout fans will make them feel like a million Nuka-Cola bottlecaps (the main currency in the game). So even if you know nothing about Fallout, you can quickly advance levels in this gift giving game.
Best gifts for South Park fans
If you don't want to hear a muffled curse word from Kenny when they open their gift, take a look at some of these South Park presents that are sure to bring a smile to their faces. We all get a laugh out of the humorous quotes and moments of wisdom, such as Kyle stating, "I think parents only get offended by television because they rely on it as a babysitter and the sole educator of their kids." Humorous gifts are the best gifts.
The sitcom How I Met Your Mother appeals to singles, couples, and goofy groups of friends. Those of us who are married with kids love reminiscing about those crazy times in our lives. With well developed characters and zany plot lines, it is easy to become a fan. For the best How I Met Your Mother gifts you need to find something as crazy as the show. These gifts will not disappoint.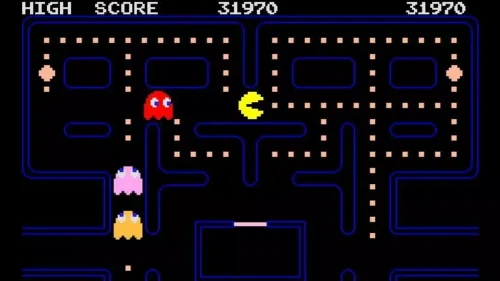 Remember the 80's? It was a time of big hair, short skirts, neon colors, and leg warmers. People started watching movies on VHS and listening to music on cassettes instead of records. Video games progressed from one dimensional Pong to fast moving games like Space Invaders, Asteroids, and of course, Pac Man. You don't have to be a gamer to fall in love with these retro Pac Man gifts.
Do you have someone in your life who loves the show Firefly? This space western is a full-on cult classic, with millions of dedicated fans around the globe. Give your favorite brownshirt a unique gift that they'll treasure forever by checking out our complete list of the best gifts for Firefly (Serenity) fans. Whether it's high end collectibles, board games, clothing, and more, show them you support their interests, and then maybe join them for a rewatch!
One of the most beloved characters in the Super Mario franchise, Yoshi is an adorable and friendly dinosaur character with his own franchise of video games. If you've got a loved one who loves Yoshi, you may not be sure what to give them. But don't worry! If you're looking for the best gifts for Yoshi fans, we've got you covered! From home decor to clothing and video games, there's something for every Yoshi fan!