Are you in the market for gifts for animal lovers? Our team of authors did the hard work and put together lists full of original, funny, practical and other types of gift ideas around animals and pets. The most popular include gifts for lovers of elephants, horses and hummingbirds. We hope you find something you like!
Best gifts for elephant lovers
Strong, majestic, and exotic, the elephant is a regal animal we hold in awe. If you know someone with these qualities, or someone who just loves elephants, you will want to choose some of these elephant gifts to match those personality traits.
Whether your loved one rides and cares for horses or simply enjoys these beautiful and majestic creatures for what they are, you want to get them that perfect present that shows how much you care. Check out this list we've compiled of the best horse-themed gifts to give you some great ideas! From sentimental gifts like jewelry to practical equestrian items, this list has it all!
Best gifts for hummingbird lovers
Beautiful, strong, and delicate at the same time, hummingbirds can't help but captivate us. For nature lovers, these tiny creatures create hours of entertainment. Make their spirits soar with these amazing hummingbird gifts. Add to their entertainment with gifts that attract their little winged friends. Or, give them gifts for the home that will immerse them in a nature theme. Many of these novelty gifts are also practical. Your heart will be beating as fast as a hummingbird's wings when you see how happy you make them with these gifts.
Best gifts for dragonfly lovers
Grace, poise, refined tastes, do you know someone with these qualities? These classy gifts are for them. To me, dragonflies symbolize peace and relaxing on lazy summer days. Give the gift of inner peace with these delightful dragonfly gifts. Elegant home decor, lovely garden items, and delicate jewelry, are just some of the thoughtful gifts you can choose to show someone how special they are to you.
Best gifts for flamingo lovers
Flamingos grab our attention with their bright pink feathers. Do you know someone crazy about flamingos? You can grab their attention with some of these funky flamingo gifts. Fabulous jewelry, gifts for wine lovers, fun toys for kids, these gifts are sure to WOW them. You can even find items to create a whole house decorated with these fluffy creatures.
Icicles, igloos, snowmen, Jack Frost nipping at your nose – these are all things we associate with winter. Loving ice and snow includes loving wintery animals like polar bears and penguins. If you are looking for gifts for folks who love penguins and winter, these gifts will melt their icy hearts, and make yours feel cozy and warm for giving these cool penguin gifts.
Have you ever come face to face with a cow? The first time I saw one in person I remember being slightly in awe by how big they are. It is easy to develop a sense of reverence for them. If you know someone with a healthy respect for cows, possibly bordering on an obsession, these cow gifts will steer you in the right direction.
Tall, elegant animals, slowly munching leaves from the tops of trees, giraffes hold us in awe. Have you ever fed a giraffe? It is an amazing experience. You can give this experience as a gift for giraffe lovers, plus a whole lot more. Keep reading to find fun toys for kids, unique home decor, summer fun, and more!
Pandas are amazing, beautiful, and rare animals. If you've got a loved one who can't get enough of these cute and cuddly creatures, you may be at a loss for where to look. But you don't have to be! We've pulled together the best panda-themed gifts from around the web to help you light up their special event or holiday, from jewelry and clothing to books and art!
Movies like Jaws and Shark Boy and Lava Girl became popular with adults and kids because sharks fascinate us. There is something terrifying, yet soothing, about sharks at the same time. Maybe it's the way their bodies just glide so easily through the water, or that they come in so many sizes and shapes, that sparks our interest. Whatever the reason, people just love sharks. These gifts for shark lovers will take a bite out of your shopping since we have a wide selection of gifts for all ages and tastes.
It's no wonder dragons are so popular. They've been at the center of myths and legends all over the world for thousands of years! But if you've got a friend or loved one that's into dragons, what do you get them, and where do you start? Surprisingly, there's a ton of options to choose from. Whether it's clothing and toys or collectibles and home decor, there's something for every kind of dragon enthusiast, at any age on our list of best gifts for dragon fans!
Best gifts for sea turtle lovers
Under the sea is another world filled with glowing jellyfish, schools of fish, and playful sea turtles. I am lucky to live in an area that these amazing creatures consider a nesting ground. But for those who don't get to see these creatures in nature, you can get them these amazing sea turtle gifts. Help protect their environment with conservation gifts. Or they can enjoy viewing these cool sea creatures with some of these nautical themed treasures.
Beautiful and majestic are words we think of when we think of peacocks. Their feathers spread to look like some kind of corporeal goddess. Sometimes we find rare beauty in someone that holds us in awe as much as this royal bird. Whether you know someone with that rare beauty or someone who believes peacocks are right up there with Egyptian cats or sacred cows, these unusual gifts are for them. These gifts for peacock lovers are as awe inspiring and majestic as the peacocks themselves.
Foxes are beautiful and mischievous creatures, so it's no wonder that so many people love them! If you know someone in your life with an affinity for foxes, you might be struggling to know what to get them. But don't worry, we've scoured the web and found the best gifts for fox lovers, from charming handmade items to clothing, decor and jewelry. Every item on our list was handpicked to thrill that foxy person in your life!
Do you know someone who adores cute river otters paddling along on their stomachs or their larger counterparts, the sea otters, who glide along on their backs? If you do, they will love these otter gifts almost as much as they love the cute creatures themselves. You will find a selection of jewelry, home decor, children's gifts, and some more whimsical items that will float their boats.
One of the most intelligent mammals on earth, dolphins are extraordinary animals, and it's no wonder that so many people find them beautiful and fascinating! Check out this list we've compiled of the best gifts for dolphin lovers to find that perfect present for the dolphin enthusiast in your life! From amazing, one-of-a-kind experiences to books, art, and jewelry, there are endless possibilities to show your loved one that you care!
Best gifts for hedgehog lovers
Ran out of gift ideas? Who doesn't love cute, adorable hedgehogs? You can't go wrong with a hedgehog gift. This gift list includes cute baby stuff, toys for kids, jewelry, items for wine lovers, and crafts. There are even dog toys and fun gifts for pet hedgehogs!
Wolves are symbolic of loyalty, family, and protection. But they can also be playful and wild. It is no wonder Akela, the wolf from Jungle Book, is often used as a boy scout symbol for leadership. The wolf is also a Native American spirit animal. These wolf gifts appeal to both sides of the wolves' nature. There are cute cuddly toys for wolf pups, werewolf games for teens, gifts for adults, and unique gifts for those who like to howl at the moon.
Are you looking for a unique gift for someone who has everything? Do you know someone who loves sea creatures? Maybe you are shopping for someone who is a bit out of the ordinary, so a plain old gift won't make the cut. Your problem is solved. These octopus gifts are as unique and unusual as the person you are shopping for. When they open the gift, their mouth will hang open for a minute, and then you will be in for a big octopus style hug.
Ducks are cute and cuddly. We can't help but love them. Are you looking for a unique gift to fit a duck lover's fun loving personality? Maybe you are looking for a duck gift as quirky as the duck lover themselves. Or maybe you are shopping for someone who has a duck as a pet. Whichever it is, look no further. You will find everything you need here, from silly jewelry and toys for kids, to tech gifts.
Throughout the year I run across great gifts to get those I love, only to forget what they are when I actually need to buy a gift for them. Does this happen to you? I just draw a blank. That happened to me this year. I found the perfect gift for my mom, but I ended up getting my dad a hat. It was a hat with his favorite sports team, but it wasn't unique enough to show my dad how much I love him. That won't happen with these gifts for hippo lovers. They don't even need to be hippo lovers to love these gifts. These gifts are so unique and special, just like the person you are buying for, that they will think you took months coming up with the perfect gift.
Goats are adorable whether at a petting zoo or as our own pets. If you know someone who has a pet goat, or just loves these funny little guys, they will get a kick out of these gifts. We have compiled a list of great goat gifts. We have found wearable gifts such as socks, children's gifts such as cuddly toys, quirky gifts for the home, and even some gifts for the goats themselves!
Whether they're the patriotic symbol of the United States, the mascot to their favorite football team, or a majestic and fascinating bird of prey, it's no wonder so many people love these amazing creatures! But if you don't know much about eagles, it can be difficult to know what to get someone who does. If you're looking for that perfect gift for eagle lovers, check out our curated list to get started!
The sound of waves pounding against the shore, the feel of sea spray cold against the skin, do you know someone who feels the pull of the ocean? Maybe they adore whales, the largest creatures alive. These whale gifts will give whale lovers the thrill of the sea, whether whale watching, home decor, or conservation gifts. There are even gifts for the tiniest whale fans, as well as whale themed baby shower ideas.
Bears are beautiful and majestic creatures – there's no wonder that so many people admire and love them! If you know someone in your life who can't get enough of these amazing creatures, treat them to a gift they're sure to love! If you're at a loss and not sure where to start, check out our list of the best gifts for bear lovers and you're sure to receive a bear hug for your thoughtfulness!
Lions are fascinating animals that are associated with strength, power, and royalty. It's no wonder there are so many people who love them! But if you're looking to impress the lion lover in your life, what kinds of presents do they want? Check out our curated list of the best gifts for lion lovers to get inspired! From stocking stuffers to once-in-a-lifetime experiences, the possibilities are endless!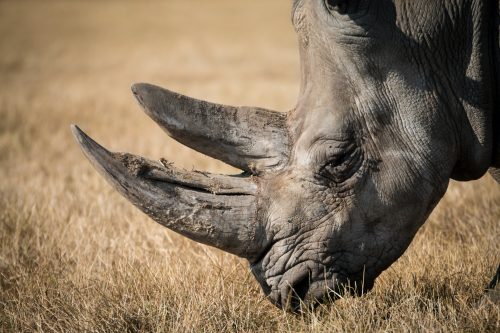 Rhinos are symbols of strength and wisdom. Do you know somebody who embodies these qualities? Maybe they have a wild side that they had to tame. Now, picture them opening a cool rhino themed gift that expresses that freedom they yearn for. Think how happy you will make them with one of these unique presents, from jewelry and plush toys, to conservation gifts, and home decor. We have something here for all ages.
Best gifts for alligator lovers
Make their day with some crazy alligator gifts. Whether it's an experience, something to wear, or a gift for your favorite pooch, these gifts are sure to make their jaws hang open. But, don't take my word for it, check them out for yourself. And don't be surprised if you find yourself wanting to buy these gifts for everyone on your list, not just the alligator lovers.
Whether Rudolph or Bambi, or real deer in nature, these cute creatures nestle their way into our hearts. You can nestle your way into the heart of someone you love, by getting them these gifts for deer lovers. These unique gifts will capture their attention without leaving them looking like the proverbial deer in the headlights.
Do you know someone a bit zany and fun loving, who dances to the beat of a different drum? These zebra gifts are perfect for their wild side. Just like a zebra's stripes, these gifts are unique and will be a big hit with whoever you decide to give them to. But beware, once you buy some of these gifts, you may find it hard to part with them. Better get a few extras for yourself! Believe me, I have already added some to my wish list!
Best gifts for seahorse lovers
I know seahorses are real, but they seem like mythical creatures, sparking my imagination. I conjure up intricate underwater kingdoms of mermaids and hidden treasure. Do you know someone who likes stepping into this kind of fantasy world once in a while? We all need to get away sometimes, even if it is only for a few minutes. These gifts for seahorse lovers will allow them to travel to distant realms without ever leaving home.
MEOW! I am so excited to share these amazing leopard gifts with you. If you know someone who loves animal prints or has a thing for these wild cats as much as I do, they will purr over these gifts. I even found leopard gifts for pets!
Best gifts for seashell lovers
The sounds of waves and seagulls accompanied by the smell of suntan lotion, do you know someone dreaming of the seashore? These seashell gifts will be perfect for them. Be the one to give them that dream of palm trees and sun in the middle of winter. Crafters will love these gifts too. Are you the one dreaming of a beach vacation? Maybe you should pick out something for yourself too.